emcee one / Marcus Anthony Guinn
The DJ is the new EMCEE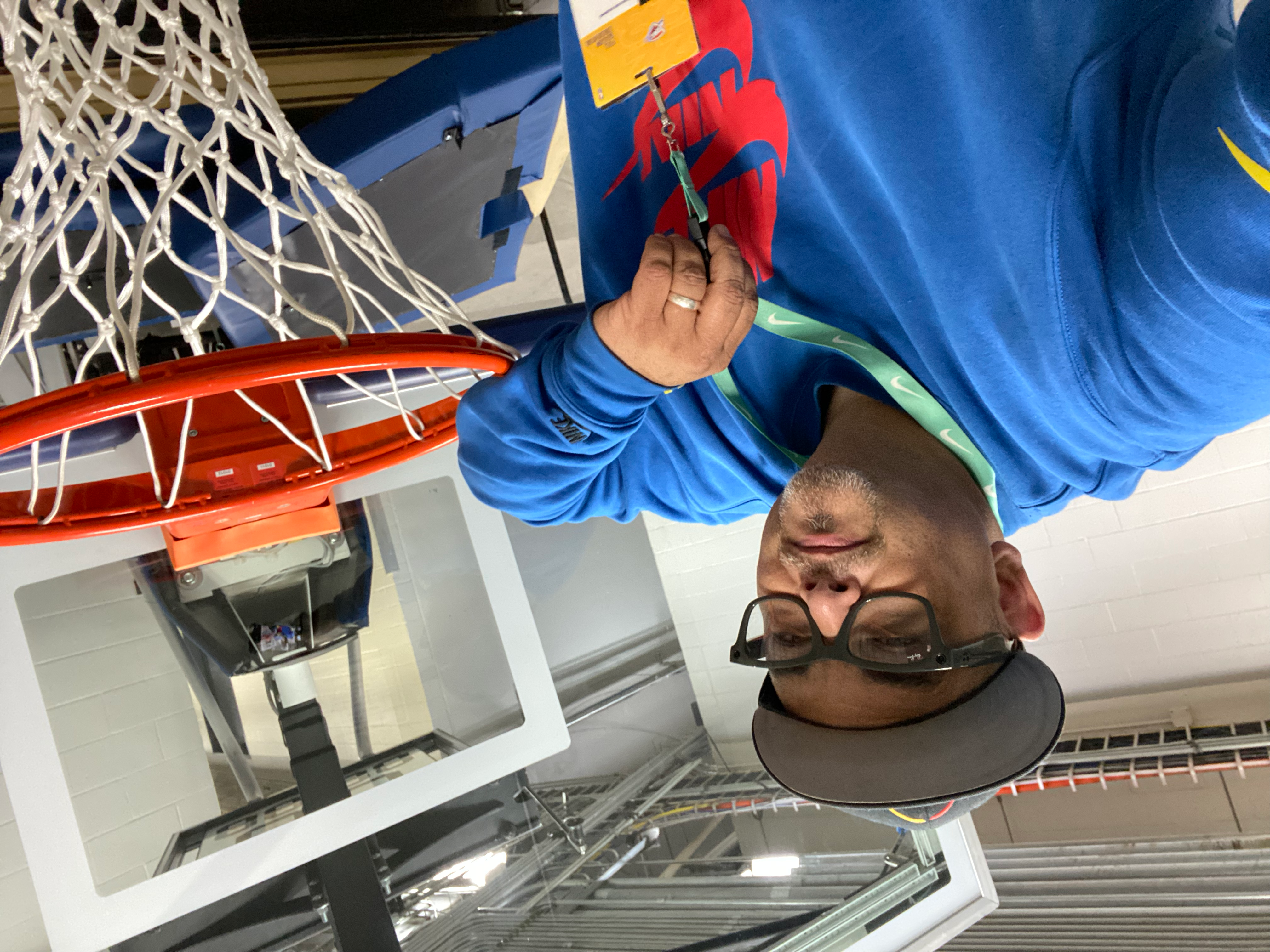 Welcome to the website, Please make yourself at home.  
I am an EMCEE, DJ, Youth Advocate, & National Speaker.  
I am currently the official DJ for The Oklahoma City Thunder (NBA) & Nike N7.  International DJ/Tour Support for Taboo (The Black Eyed Peas), MTV Video Music Award Winner, a member of newly formed group #Mag7, Owner of Hundred-Fold-One Innertainment & President of One Innertainment Inc. (a 501c3)
Experiences growing Up: 
I am Osage / Potawatomi / Delaware & Puerto Rican. I come from that unfortunate All-American, alcoholic, abusive, dysfunctional background. Grew up 360 degrees surrounded by addicts & alcoholics.
"My grandma gave birth to my mom when she was only fifteen. My Mom in turn got pregnant at 13 & had me at fourteen. My mother also had a serious drug and alcohol problem that was due to the intergenerational indigenous trauma & pain of early childhood sexual abuse. In '96 she passed away from A.I.D.S., an HIV infection received from sharing heroin needles. 
But somehow in all that mess, I believe may come the a message. My style is not to shine the light, but to let the light shine. You can sometimes find HOPE in the most hopeless of situations!
Music Background:
Growing up in the Bay Area of California when Hip Hop hit the west coast, I was part of the early elements of the culture.  I was involved in B-boying, Graph Artistry, DJin (cassette decks) and rockin' the mic as an emcee. 
Introducing Again for the First Time: Emcee One Aka Marcus Anthony - emcee one
I only love all the other elements but I was IN LOVE with the turntables.  
I could never afford them, so I would go to the Van's B-Boy Battles, Record and splice versions of DJ Cameron Paul Mixes off KMEL, or sit out side Robert Ford's apartment window as he's let us neighborhood kids watch him mix.  
Moving back to our Tribal roots in Oklahoma right out of High School, I eventually met a crew that threw parties and had …Turn Tables!!   
There were a few DJ's back then that were cool in those days, letting me DJ at their house or early at their clubs as I cut my teeth on DJing.  I still would rock the mic, but my first love was always party rockin!  Brian Frejo (DJ Shock B) was the first to crew up and let me use & extensively learn the gear.  Him, his lil brother Marquese & I created the first tribal hip hop sumit called Culture Shock, Later it would become a camp of artist including Duo the Sic, Nymasis, Jabee, to name a few.  
Fast forward to full time corporate & community DJ events, started working and later traveling the world with my brother Taboo from The Black Eyed Peas!  I had hung up the cleats as an emcee, but he convinced me to pick back up the mic for a special song dedicated to help support the grassroots indigenous efforts with the Standing Rock Sioux Tribe.  That led to an MTV Music Video Award!  
I am currently the official resident DJ for the OKC Thunder NBA.
Consulting Background:
I've served with many youth, and youth organizations nationally since 1994. While still a student, I was an Executive Committee member on the National Youth Council for United National Indian Tribal Youth. 
I've facilitated workshops, general session keynoted, or worked production for American Indigenous Business Leaders, National Congress of American Indians, NCAIED, NIEA, AISES, National Boys & Girls Club & Corporations including NIKE inc.  
I have spoke at detention centers, public schools. He was most notably  was an invited speaker for "Helping America's Youth"; the First Lady's (Laura Bush) National White House Youth Conference. Later, facilitated trainings by the Office of Juvenile Justice & The White House's initiative "Generation Indigenous" / White House Tribal Youth Gathering, & represents nationally as an official DJ for Nike N7 events.    
The Work:
"I love to be apart of redemptive events.  Occasions where people are encouraged, for the betterment of their own life & or the lives of others. To increase in "wellness" physically, mentally, emotionally, or socially. The goal is for the youth to walk out with the necessary data to begin a life change and to make better choices. I leverage my experience in entertainment field to get to speak into the lives of youth.  
Topics:
Healthy choices,
Healthy Relationships 
Leadership Conflict resolution 
Healthy lifestyles,
Refusal skills
Suicide Prevention, & more…
I have most recently created a Non-Profit extension to be able to hopefully be able to share my story / presentation to Tribal communities & leadership gatherings that otherwise might not be able to afford to have me out.  oneinnertainment.org