emcee one / Marcus Anthony Guinn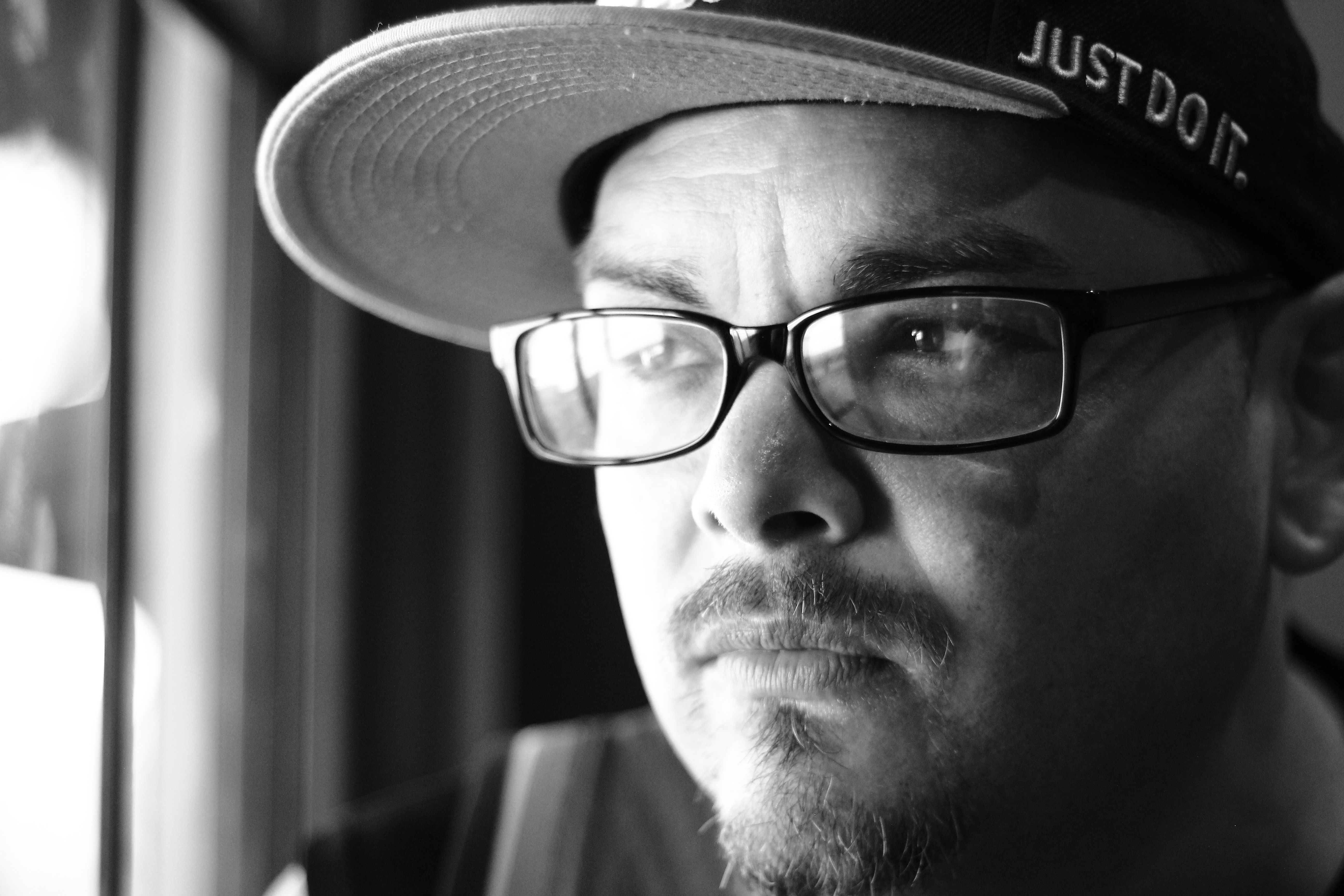 Welcome to the website, Please make yourself at home.  
I am an EMCEE, DJ, Youth Advocate, & National Speaker.  I am currently an official DJ for Nike N7, International DJ/Tour Support for Taboo (The Black Eyed Peas), MTV Video Music Award Winner, a member of newly formed group #Mag7, CEO of One Innertainment Inc. & Co Founder of an outreach program called One Chance Leadership
Music Background:
He recorded with EMI in Nashville, Oklahoma, and LA and has three records on iTunes downloaded internationally.   
Introducing Again for the First Time: Emcee One Aka Marcus Anthony - emcee one
His albums have some of the same producers that have worked with, Destiny's Child, KRS-ONE, Dead Pres, Toby Mac, Immortal Technique, Fat Joe, Onyx, Charlie Hall, Mercy Me, JHB, and More. Google emcee one for more.
Experiences growing Up: I am Osage / Potawatomi / Delaware & Puerto Rican. I come from that unfortunate All-American, alcoholic, abusive, dysfunctional background.
"My grandma had my mom when she was fifteen. My mom in turn had me at fourteen. My mother also had a drug and alcohol problem that was due to the pain of early childhood sexual abuse. In '96 she passed on. She died of AIDS, from an HIV infection received from sharing heroin needles. But somehow in all that mess, I believe may come the best message. My style is not to shine the light, but to let the light shine. My message and my music are just reflections of my relationship with God and all people."  
Consulting Background:
Marcus has served with many youth, and youth organizations nationally since 1994. Executive council member for United National Indian Tribal Youth, Facilitated workshops for National Congress of American Indians, NIEA, AISES, multicultural centers, detention centers, public schools. He was most notably the national speaker for Parents Speak up, and was an invited speaker for "Helping America's Youth"; the (former)First Lady's national White House Youth Conference (while in office). Currently he serves all the "Today's Native Leaders" training by the Office of Juvenile Justice & UNITY inc, The White House's initiative "Generation Indigenous" / White House Tribal Youth Gathering, & represents nationally as an official DJ for Nike N7 events.    
His Work:
"I love to be apart of redemptive events.  Occasions where people are encouraged, for the betterment of their own life & or the lives of others. To increase in "wellness" physically, mentally, emotionally, or socially. The goal is for the youth to walk out with the necessary data to begin a life change and to make better choices. I use my music experience to relate. The fact I've met and or recorded with people they may know, gains me the "right to speak" in their eyes. I use hip hop, workshops, trainings, leadership camps, as platforms for the message."    
Topics:
Healthy choices,
Healthy Relationships (intimacy, and delaying early sexual activity),
Leadership Conflict resolution Healthy lifestyles,
Refusal skills
Hip hop culture vs. Native culture
suicide Prevention, etc…
He has most recently teamed up with 2 time all american, 6 time state champ, former pro runner for NIKE, Chance Rush to develop "ONE CHANCE" (one choice at a time). Be on the look out for one chance leadership conferences, and visit: http://www.onechanceleadership.com thx! ;)